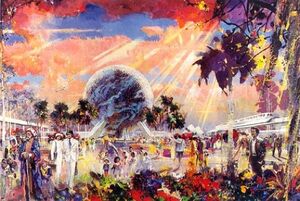 Oscot Center or simply Oscot, is an upcomming Fanfiction of Epic Mickey. It will focus on Oswald The Lucky Rabbit opening a second Wasteland gate based on abandoned plans from the original Epcot Center as well as forgotten rides. Characters slated to appear include Figment, The Dreamfinder, Mira Nova, Ichabod Crane, Clara Cluck, Cyril Proudbottom, Fud Rapper (from Food Rocks), What A Mess, and Jackie Babylon (from Symposium On Popular Music).
Ad blocker interference detected!
Wikia is a free-to-use site that makes money from advertising. We have a modified experience for viewers using ad blockers

Wikia is not accessible if you've made further modifications. Remove the custom ad blocker rule(s) and the page will load as expected.