New Devonshire

Current Mayor

George Lindon

State

Virginia

Population

Unknown

Nickname

"The City Of Light", "America's Most Dangerous City", "Hell on Earth"

Appearances

Perspective, Lucid, Introspective (mentioned only), Betwixt and Between, other various works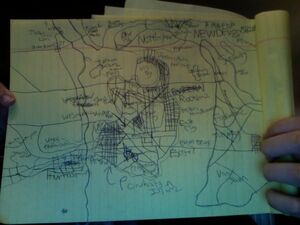 New Devonshire, Virginia, is the fictional city that is the setting for Perspective, as well as all related works.
Ad blocker interference detected!
Wikia is a free-to-use site that makes money from advertising. We have a modified experience for viewers using ad blockers

Wikia is not accessible if you've made further modifications. Remove the custom ad blocker rule(s) and the page will load as expected.